TOP 5 READY-TO-GO MEAL REPLACEMENT SHAKES FOR LOSING WEIGHT
This post may contain affiliate links, including from the Amazon Services LLC Associates Program, meaning I receive a commission for qualifying purchases made through these links, at no cost to you. Read my full disclosure for more info.
It can be difficult to find the time, money, and information needed to eat healthy every day in a world of fast food and fad diets. Originally invented as a way for people to absorb nutrients easily for various medical reasons, shakes to replace meals are a convenient option for traditional dieters and are designed to provide about the same nutrition as a full meal all in one ready-to-go drink.
Meal replacement shakes can facilitate weight loss, especially for busy adults and children who are overweight. The standard practice is to drink your shake for breakfast or lunch (whichever one works for you) and then have a well-balanced meal for the other meals.
WHAT MAKES A GOOD MEAL-REPLACEMENT SHAKE?
Just by reading the nutrition label, you can usually recognize the difference between a good meal replacement shake and a terrible one. When buying a meal replacement shake, there are a couple of things you should be on the lookout for.
Search for one with a good balance of carbs, fats and protein. A meal replacement shake should come in an easy to use container and contain 15–25 grams of protein, around 18 nutrients and minerals, 10–13 grams of fat and a decent portion of fiber per serving. Keep away from meal replacement shakes with an excess of 500 calories for each serving, artificial flavors, or excess sugar.
In your shake will likely be a few helpful weight loss aides, for example:
Protein
Protein is far more satiating than most other sources of food energy such as carbohydrates or fat. Digestion of protein also takes longer, so it means your body is working harder to process it and as a result of that you will feel full for a longer period of time, but the digestion and processing of protein is not likely to make you feel tired after eating like a carb-heavy meal can.
Fiber
If you're trying to lose weight, one way to be sure to do so is to reduce your calories. This can be difficult when every few minutes you're hit with a gurgling stomach begging for food. That's where fiber can come in handy, filling up your stomach and telling your brain you're full. Fiber also helps balance out sugar, safeguarding your body from some of the negative effects of sugar.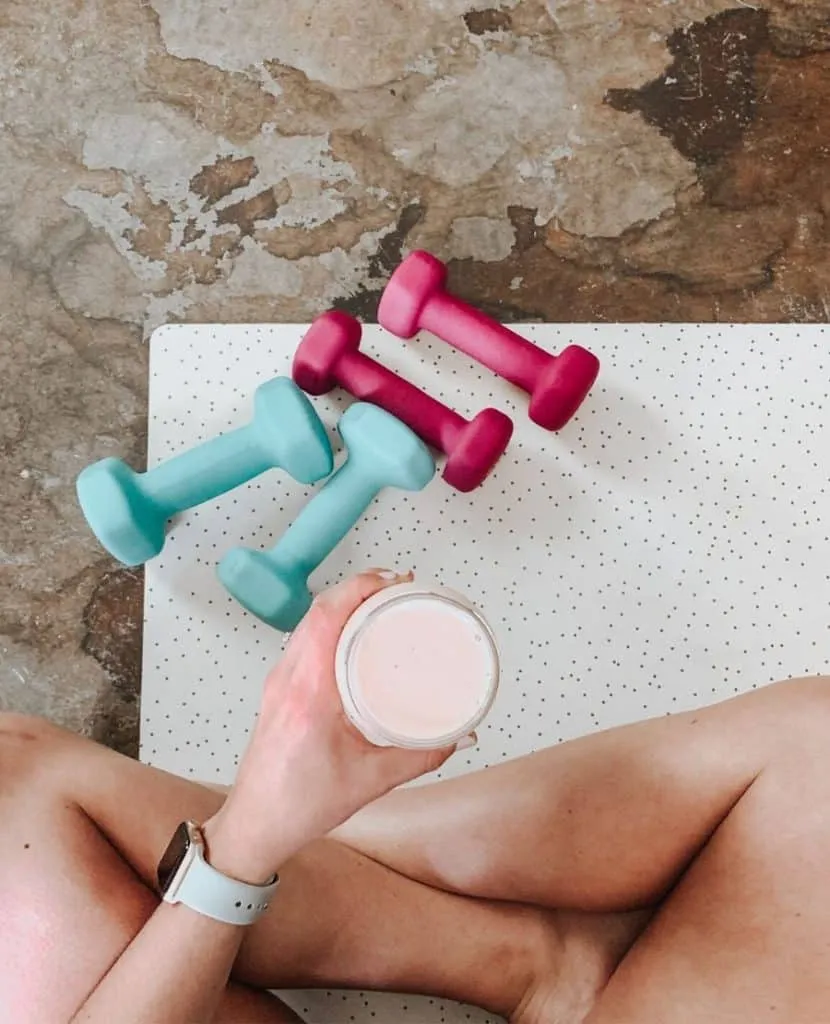 IS THERE A DIFFERENCE BETWEEN A PROTEIN SHAKE AND A MEAL REPLACEMENT SHAKE?
The primary distinction between meal replacement shakes and protein shakes are the nutrients present and at what level each one is. Ordinarily, a protein shake is comprised primarily of whey protein, without the additional nutrients and minerals that are needed to qualify as a meal replacement. They also will in general have larger amounts of protein than standard meal replacement shakes do.
Depending on your goals deciding on a protein shake over a meal replacement shake may be the way to go, for example if you are looking to put on some more muscle getting lots of protein will help with muscle growth.
Whichever one you choose make sure that it is part of a balanced diet – which means, except if vital and approved by a Doctor – meal replacement shakes ought to never be utilized to totally replace whole foods in your diet. They're intended to supplant one meal of the day, with you continuing to eat foods for the rest of the meals in a day.
Exceptions to this standard rule may include persons who have undergone certain types of face, jaw, throat, or stomach surgery and thus are unable to eat solid foods.
BENEFITS OF MEAL REPLACEMENT SHAKES
The best meal replacement shakes offer high amounts of protein, vitamins, and minerals while being low in artificial flavors and sugars. They function as both a quick way to get a boost of essential nutrients and also as a way to cut back on the amount of food you're eating each day by swapping out one full meal with a meal replacement shake.
THEY ARE MADE READY-TO-GO
In today's hectic world, many people simply don't have time for a big morning breakfast. If you find you have trouble working on an empty stomach but also don't have time to make breakfast every morning – consider having a morning meal-replacement shake as a breakfast replacement.
EASY-TO-TRACK CALORIES
A meal replacement is a very efficient way to know precisely how many calories you are getting. There's no weighing the food, checking phone applications for estimated calories of what you just ate, or anything like that. All you need to do is check the nutritional label on the bottle and you'll know how many calories it has.
WEIGHT-LOSS
By replacing a full meal with a shake your overall daily caloric intake will drop and as a result you will find it easier to lose any unwanted pounds.
DOWNSIDES TO MEAL REPLACEMENT SHAKES
It's not all good news when it comes to meal replacement shakes, before deciding on if you want to make them a staple of your weight loss plan its important to look at some of the downsides of pre-made meal replacement smoothies and shakes.
THEY WON'T FIX UNHEALTHY EATING HABITS
Just because you're replacing one or two meals with a shake, that doesn't mean you're going to change your eating practices for the rest of the day.
Meal-replacement smoothies and shakes are not a miracle cure. If you drink meal substitute shakes every day but are still eating fast-food with high sugar soda to wash it down and then snacking on candy bars throughout the day, the shakes won't be enough to undo the negative health effects brought on by the rest of your diet.
HIGH SUGAR CONTENT
Some meal substitute shakes are extremely high in sugar and empty carbs. More than just counting calories, it is also important to make sure that the calories you get are not "empty" calories consisting mostly of sugar.
Adults should strive to get no more than 25 grams of sugar in a day, which can be a challenging amount to remain in range of as sugar is in nearly everything and is often hidden under an alias. For instance;
fruit juice concentrate
agave nectar
evaporated cane juice
corn syrup
caramel
maltose
maple syrup
dextrose
tapioca
glucose syrups
confectioners sugar
barley malt
molasses
turbinado sugar
galactose
treacle
To your body all of that is just sugar .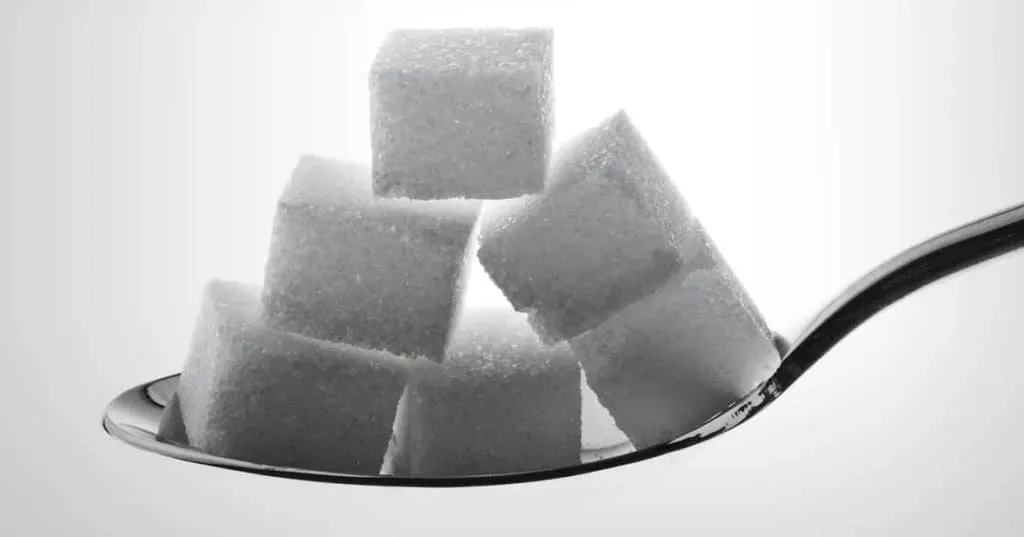 TOP 5 MEAL REPLACEMENT SHAKES FOR WEIGHT-LOSS
After taking a gander at the all the ready-to-go pre-made meal replacement shakes on the market and comparing their nutritional profiles we have now picked five of the best meal replacement shakes for weight loss.
5. ORGAIN ORGANIC NUTRITIONAL SHAKES
If you're looking for an all-organic meal replacement shake, look no further than Orgain. All five flavors—creamy chocolate fudge, sweet vanilla bean, strawberries and cream, bananas and cream, and iced café mocha—pack 16 grams of grass-fed whey protein powder.
4. SHAKEOLOGY
Quality ingredients but pricey — a 30-serving supply will cost you about $130 (not counting shipping if you order online), which comes to about $4 each "meal". They do offer a sampler at just $30 that incorporates six single-serving packs. With postage, this still comes to about $40 for just six bundles.
3. SOYLENT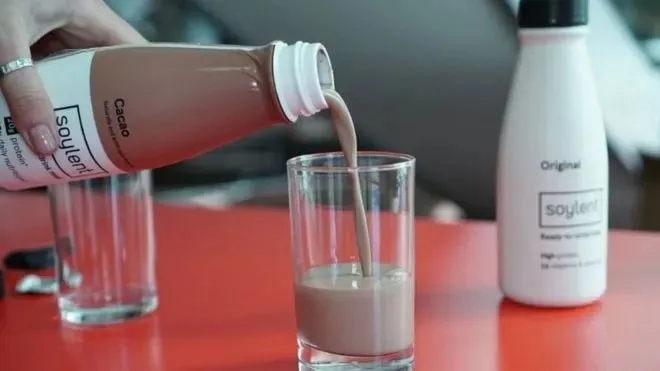 Soylent's vegan-friendly meal replacement shakes are 400 calories, which makes it a convenient choice for a full-on meal when you don't have time to pick up breakfast. It also has 20 grams of protein and 3 grams of fiber, plus hefty doses of vitamin D, iron, magnesium, and other nutrients.
2. MUSCLE MILK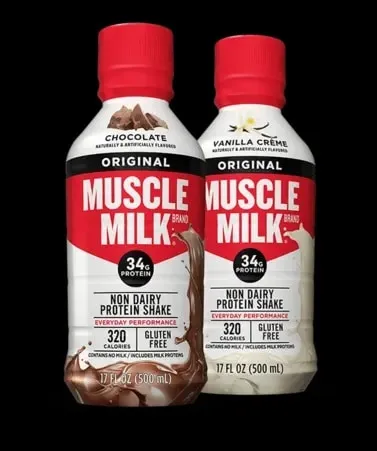 The name speaks for itself: These delicious shakes pack 25 grams of muscle-building protein per bottle, along with 5 grams of satiating fiber for only 160 calories.
You'll definitely find one you like, since they come in a variety of delicious flavors like banana crème, chocolate, cookies 'n cream, strawberries 'n cream, and vanilla—most of which have no added sugar (the strawberry flavor does contain one gram).
1. GNC TOTAL LEAN SHAKE
Jam packed with protein, fiber, and other essential nutrients these 414ML meal replacement shakes help support normal, healthy cholesterol levels, lean muscle mass and a healthy metabolism. This ready-to-drink shake comes in at just 170 calories per serving.
IN CONCLUSION
The best technique for utilizing meal replacement shakes for weight loss is to supplement one meal each day with a meal replacement shake, try to pick the one you will in general eat most ineffectively at: meaning you tend to eat the least healthy foods at that meal.
Pick one of our top 5 meal replacement shakes, all which give a strong amount of protein and fiber, without over-burdening you on sugar.
Meal replacement shakes can enable you to arrive at your weight loss goals. Don't be shy about trying various items until you find the best one for you.
That being said, the best option to start with is the GNC's lean shake 25 in my opinion.
It offers a quality all around meal replacement shake which should help support weight loss. It has a decent serving of protein, which should bolster and ensure your muscles are nourished, keeping you fit and energized. I also found them to be the best priced at the time of writing this, pricing is subject to change so be sure to shop around a bit before settling on an option.