How To Lose Weight Even If You're Lazy
This post may contain affiliate links, including from the Amazon Services LLC Associates Program, meaning I receive a commission for qualifying purchases made through these links, at no cost to you. Read my full disclosure for more info.
There are days when I'm so determined to eat healthily and exercise. But, there are also days that I simply do not really feel like doing anything at all because I'm just too lazy.
Here I'll breakdown some simple tricks to make it so you can keep on track with your fitness and health goals even on days where you don't want to put any effort in.
It's fine if you do not do all of these things 100%. Just do what you can. Have a great deal of weight that you feel you can never lose due to the fact that you don't have the motivation? I guarantee you can put these basic tricks into action, and you'll find your goals much easier to reach.
Will, you shed 50 pounds in a weekend?
No.
But a few months from now, you can either step on a scale and see you weigh the same (or have actually put on more weight), or you can lose 15+ pounds just from making these small adjustments to your life.
1. STOP DRINKING SO MANY CALORIES
Swap out sugar-filled fruit juices and soda for water and watch your fat disappear. Add a little pink Himalayan sea salt and/or some lemon juice for some flavor.
It may take a bit of getting used to, but power through it for 3 or 4 days, and you may be surprised how quickly your cravings for soda go away.
2. AVOID PROCESSED & FAST FOOD
If you're hitting the McDonald's near your work every day on your lunch break, try not doing that. I know it has its benefits, speed being the main one, it's hard to pass up a fully prepared meal ready in just a few minutes when the alternative is having to prepare everything yourself, but fast food is high in trans fat, excess sugars, and calories.
3. USE A WATER BOTTLE TRACKER
Lug a water bottle with you everywhere! Drinking lots of water is hard to do initially. Water bottle trackers are fantastic, particularly when you're first starting, because they allow you to easily see exactly how much water you're drinking each day.
You can buy a water bottle tracker on Amazon here.
4. PREPARE MEALS AHEAD OF TIME
Pre-cook some lean meat and have it stored in your fridge; this will make meal-making easier for the next few days because it's already cooked, so all you have to do is heat it up by tossing it into a skillet with some chopped veggies for just a few minutes. Wrap it up in a tortilla, and you have a healthy meal ready to go right away.
5. USE SMALL BOWLS AND PLATES
It's so very easy to overeat. When you use a huge plate, you naturally desire to load it up, but there's no room for you to put excess food when your plate is small. This will help you eat less by forcing smaller portions.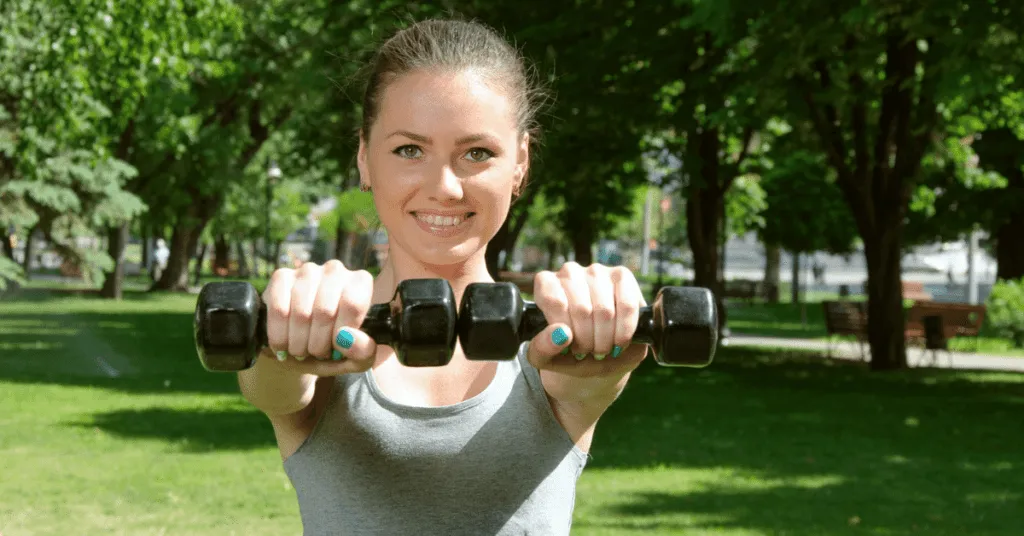 6. DO A SHORT WORKOUT
Most of us recognize the endless advantages we can experience from getting daily exercise. However, we still fight to find the time (or inspiration) to actually workout. Brief exercises are excellent for when you're brand-new to exercising. It's better to take baby steps than no actions in all. Here are 8 great exercises to do in under 10 minutes.
7. LIMIT YOUR SITTING TIME
Whether we are driving, watching Netflix, playing on the computer, or eating food, we're almost always sitting down. Just being mindful about how frequently we're sitting can help us to slim down. Well, that and also throwing down the gauntlet. Taking a quick break during commercials to do some squats or stand up will do marvels for aiding you in losing those unwanted extra pounds.
8. GET SOME GRAB AND GO SNACKS
Get two good-sized containers and load them with healthy treats. Cheese sticks, beef jerky, mixed nuts, and fruits/veggies (dried is great as well) are some excellent options. It's likewise good to constantly keep some of these with you at all times, so you do not have a pig out session standing in the back of the gas station eating candy bars.
9. DRINK A GLASS OF WATER BEFORE EVERY MEAL
Drinking water before you eat fills you up.
Water assists you to lose weight, and so does eating less. Perfect combination, don't you think? So prior to eating, drink a nice tall glass of water, and you'll feel full without needing to eat as much.
10. DON'T BE TOO HARD ON YOURSELF
This is where a lot of people go wrong. We have poor days, and sometimes we mess up. After that, we feel like failures, and this triggers us to really fail. Bear in mind; some progress is better than no progression whatsoever. Just start small and work your way up. Don't feel like you need to do everything on this list right now. Get some grab and go treats today and then next week, start prepping meals.
Whatever it takes. If you have the inspiration to do everything, after that, by all means, go all out. Yet don't come down on yourself if you avoid your daily workout or consume alcohol or a soft drink every now and then.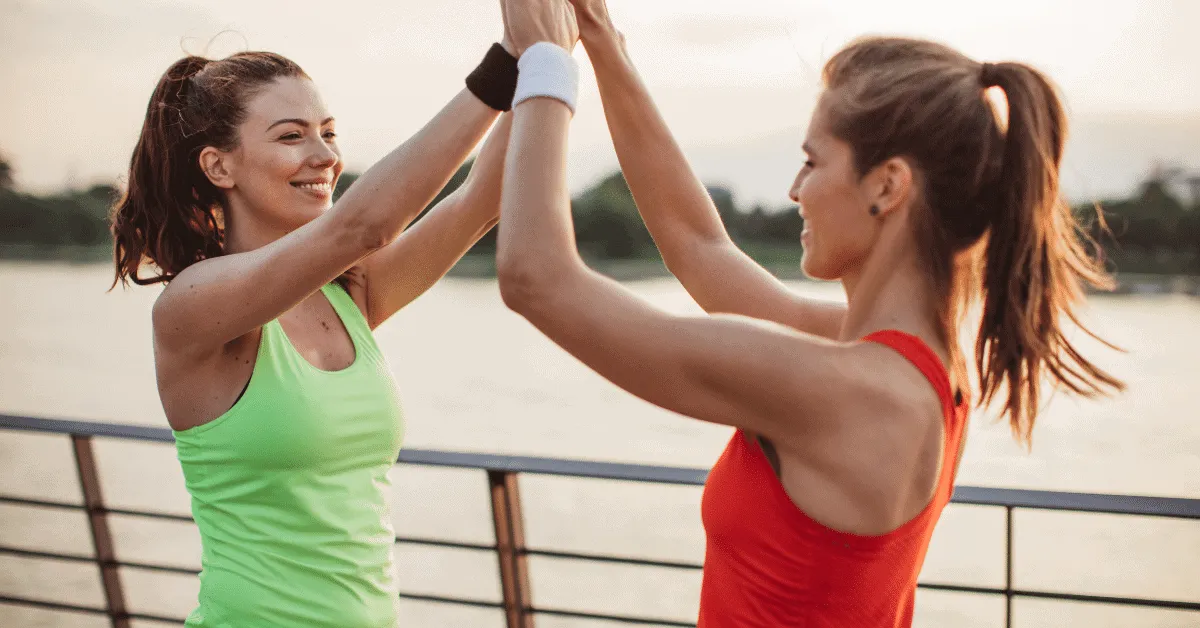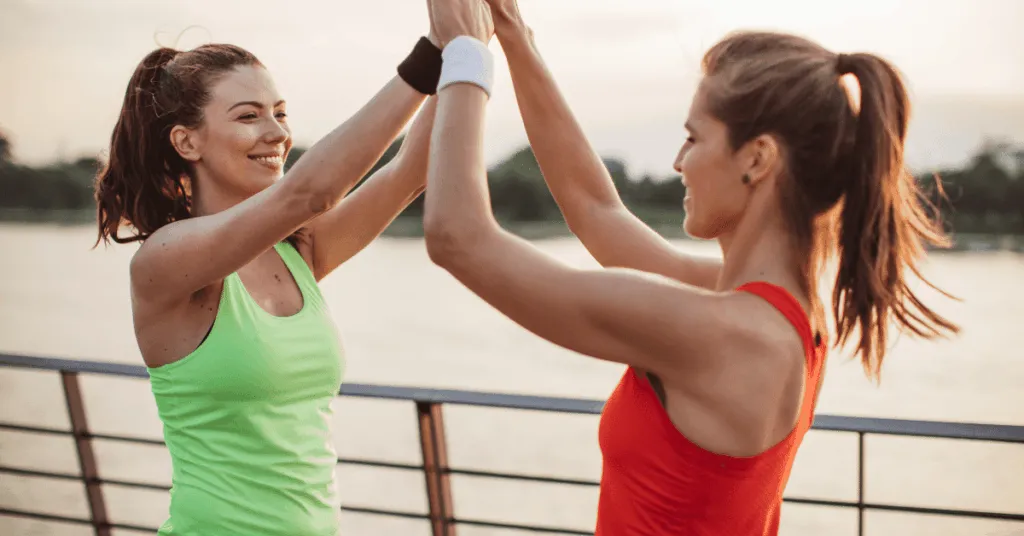 FINAL THOUGHTS
In order to drop weight, we have to make better daily choices, and when we do our best to remain consistent, making good choices becomes a force of habit.
No one is perfect, and we must strive for progress, not perfection. Let's make small adjustments every day and work with altering our state of mind to set us up for success!
Check out our 6-Week Fat Loss Bootcamp if you want a fat loss plan that, in fact, WORKS!