How To Eat Healthy At Restaurants
It can be a lot of fun to go out for the evening with friends and family for a delightful meal at a restaurant. It's also nice when you're on the go, and you don't have time to cook, or you just don't feel like going to the trouble of preparing food. But did you know the average meal at a restaurant contains 1,300+ calories?
Since we are all going to proceed to keep eating out, we need to start making better food choices when at restaurants.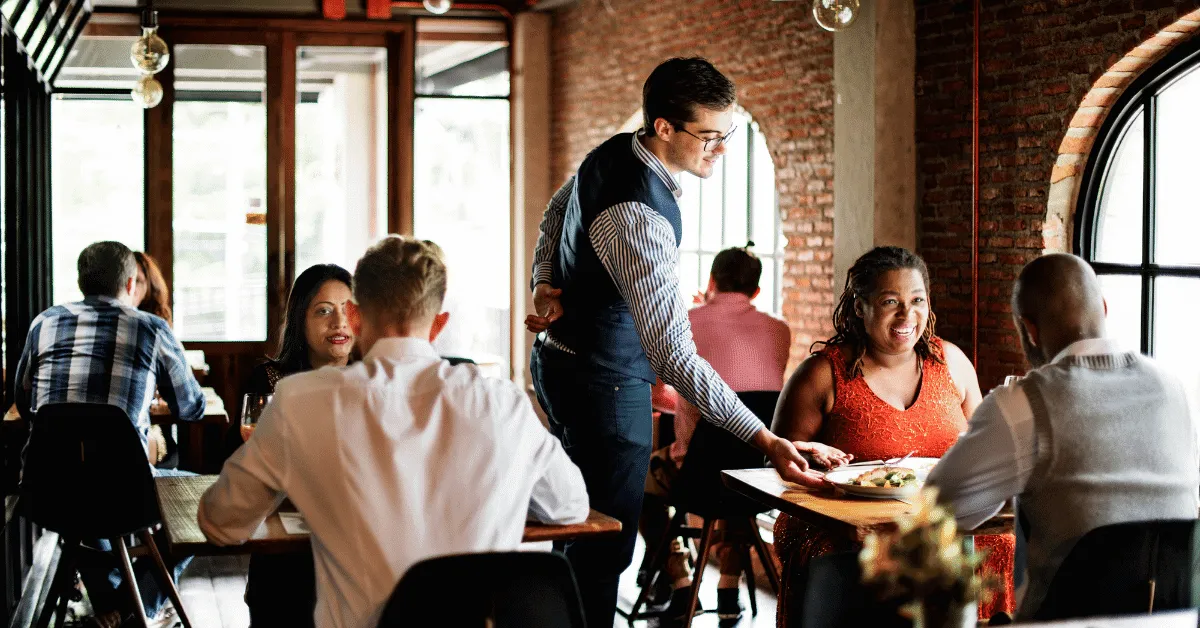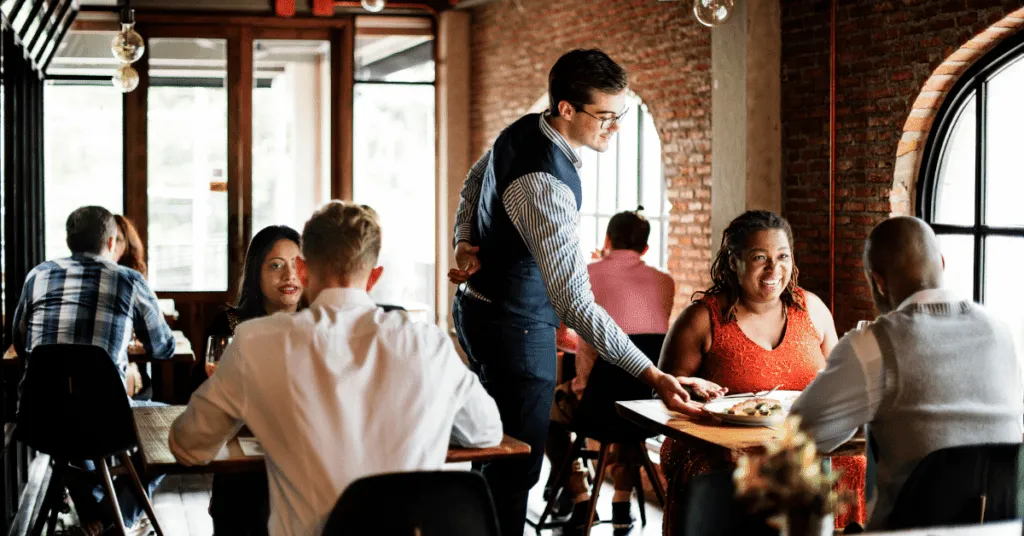 8 EASY-TO-USE TIPS TO EAT HEALTHY AT RESTUARANTS
So make use of these 8 tips on eating healthy at restaurants. Just using one or two of these ideas when you go out can save you many calories!
ALWAYS ORDER WATER OR UNSWEETENED TEA
Many beverages like soft drinks, sweet tea, and most alcohol-based drinks contain 200+ calories per single serving. I worked as a server in a number of restaurants for several years; I'd estimate that 95% of individuals do not just stick to one drink.
Just go with water or unsweetened tea to make sure you keep calories low and put some great stuff in your body that will, in fact, aid you in dropping weight and/or preserve a healthy weight.
You can include a piece of lemon, lime, orange or bring your own stevia to spruce it up a bit.
HOLD THE BUTTER AND OIL
Butter and oil aren't perfect for the body and add many unnecessary calories to our food. Don't be afraid to ask your server to have the chefs not put butter or oil on your vegetables.
While some cooking oils, such as olive oil, are good for you and can help you maintain a healthy weight and even help reduce weight, many restaurants use vegetable or canola oil, so it's healthier to pass on them.
BE CAUTIOUS OF DRESSINGS
Most salad dressings include 75 calories per tablespoon. Salad without dressing is no fun, so there's no point in having a salad when trying to be healthy.
Ask for a reduced-calorie dressing alternative and have your server put it on the side so you can use it in moderation.
AVOID THE BREAD AND BUTTER
One roll may have as much as 120 calories, and there are about 125 calories in just 1.5 tablespoons of butter. Understanding is power. Remember this when you go out and avoid eating too many bread products.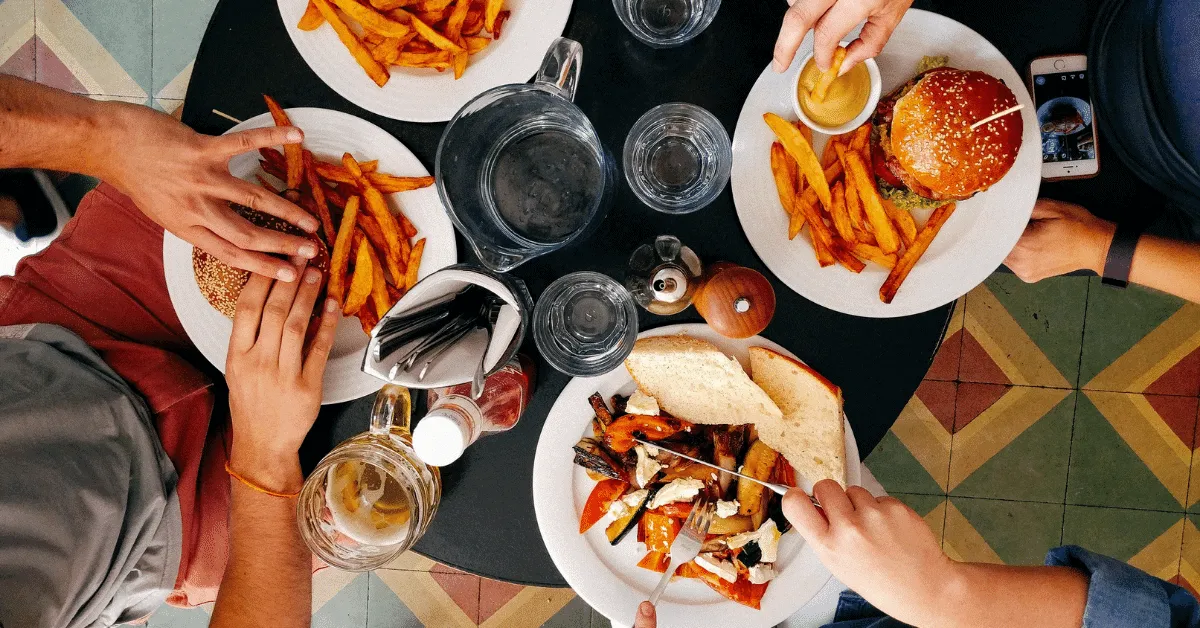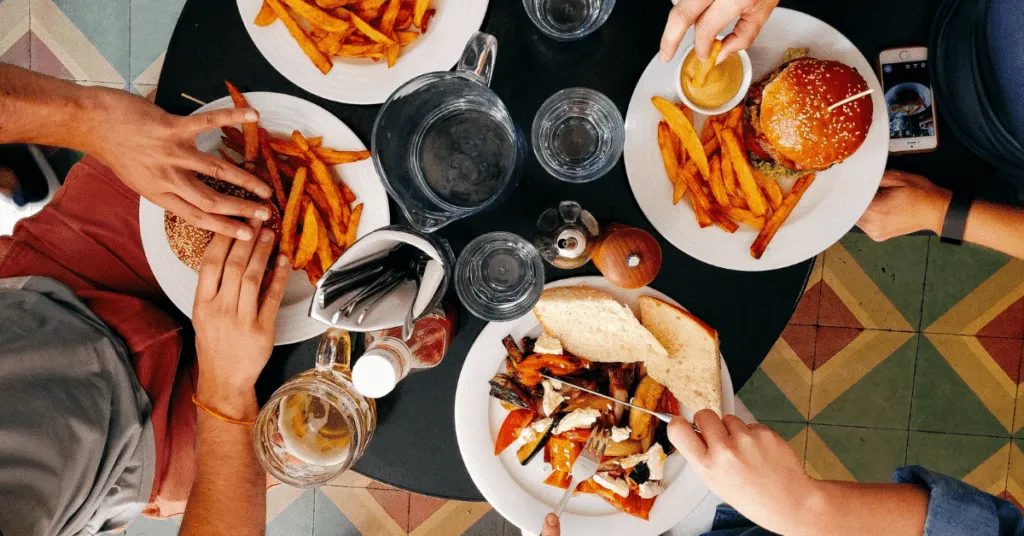 HAND DOWN BUFFETS
The lure to overeat at a buffet will be extreme. You must control your choices and decide to limit yourself to just one or two plates' worth rather than 3, 4, 5, 6, or 7 plates. Go for steamed, barbequed, or broiled dishes with minimal sauces.
PLAN YOUR ORDER AHEAD OF TIME
When you get to the restaurant, you may want to tell the greeter you do not need a menu. This is a great method to eat healthy at any dining establishments by helping the other choices they offer not to tempt you.
Know what you are most likely going to want and deciding that it's what you will get no matter what. You must be assertive with yourself.
STRATEGY TO TAKE LEFTOVERS HOME
Portion sizes are insane at some restaurants. Did you know Americans eat 20-25% more food than we did back in the 70s?
You can always your leftovers home with you for tomorrow's lunch to avoid overindulging tonight. Your mom told you to eat every little thing on your plate so that you would be huge and solid. We've got to get this suggestion out of our head that we should finish all of our food.
BOX IT UP FIRST
One more method to avoid overeating is to ask the server to box up half of your meal prior to it even hits your table. This way you get two meals for the price of one because you can eat the left-overs tomorrow!
FINAL THOUGHTS
Now the next time you go out to eat with friends or family you'll have some nice tips to keep you from over-indulging. And the more you use them, the better you'll get at spotting healthy versus unhealthy options and it will quickly become second nature but until then feel free to check back at this blog post.
The bottom line is it's possible to make healthy choices at restaurants.
Going to a fast-food joint instead, check out out blog on healthy eating a fast-food restaurants. Or if you plan on staying in, consider taking a look at our super foods section to get some snack ideas.
What's your best tip for how to eat healthy at restaurants?
Let us know in the comments below!